OVER 20 YEARS IN BUSINESS!
We offer fresh free range eggs, with a naturally good taste and bright wholesome yolk. Fresh from the farm direct to our customers. Most of our eggs are no more than a day old!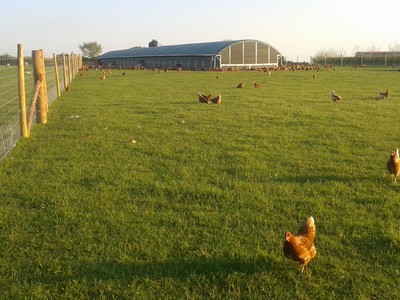 The produce and service has proven very popular and prides itself in great tasting eggs due to the hens being housed in traditional hen houses and free to roam in the fields as they please.
In 2016 we put up a new Turkington shed which houses 2000 hens, meanwhile our mobile McGregor shed has welcomed it's second flock who are all laying well. The new flock are called H and N Browns.
The business continues to grow with 4200 birds and even more outlets in which we are selling out eggs. We have however, said good bye to our Alpaca's who are now enjoying time at their new home in Anglesey.
Find out more…